Broker networks are important for broker growth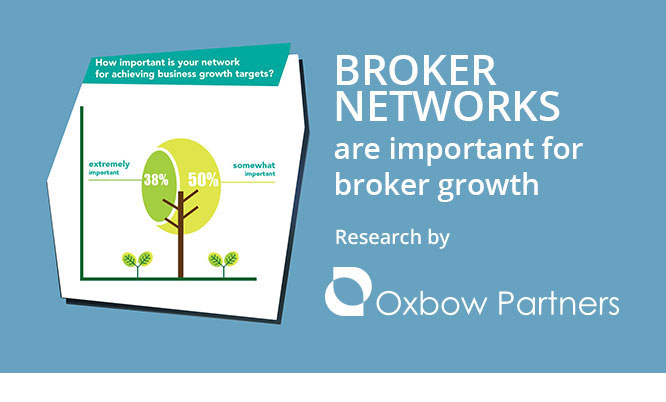 UK Brokers have deemed broker networks as necessary for growth, research has revealed.
The research from Oxbow Partners, supported by Open GI, showed that 88% of brokers believe that networks are essential for future growth and also to add value to their businesses.
79% of brokers agreed that networks are performing well for their members, with Purple Partnership coming out on top, followed by Broker Network. Brokers also felt that they would stay with a network for at least the next 5 years or more. The findings also identified that networks are essential to smaller brokers to help to survive regular regulatory burden in today's market place.
Chris Sandilands, Partner at Oxbow Partners, said:
This report is good news for many of the networks – we found that most brokers are tremendously happy with their networks.  As ever, some networks fared better than others and we are grateful to the broking community for sharing their views with us and their peers.
The study, which is a first for the industry, was conducted over a 4-month period to gather a comprehensive assessment of brokers' opinions around broker networks. The full report will be published early November and is free to all brokers.
To obtain a copy of the report, brokers can contact Chris Sandilands by email at csandilands@oxbowpartners.co.uk
For more information, please contact:
Chris Sandilands, Partner, Oxbow Partners
Email: csandilands@oxbowpartners.co.uk
Helen Andrews, Group Head of Marketing & PR, Open GI
Email: helen.andrews@www.opengi.ie
Notes to Editors:
Oxbow Partners was founded to provide the insurance industry with practical and effective advice, harnessing its Partners' executive and consulting experience in the industry. Our Partners advise some of the world's leading insurers and brokers as well as many insurance technology businesses.
Open GI is the leading technology partner to general insurance brokers in the UK and Irish markets. Its Core broking platform provides multi-line, multi-channel, multi-brand trading capability complemented by innovative ecommerce and mobile technologies. Open GI is part of the Open International Group alongside sister companies Open GI London and Open GI Ireland.