Open GI appoints Giles Baxter as new Chief Information Officer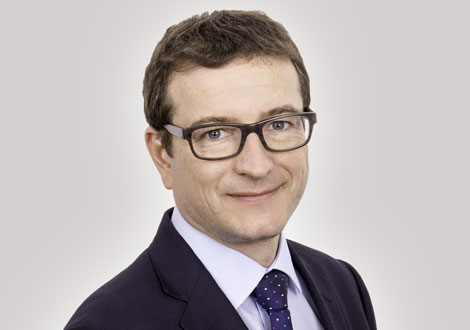 Open GI has confirmed the appointment of Giles Baxter as Chief Information Officer for the Group.
In this newly created role, Baxter will take responsibility for leading the development and delivery of Open GI's new software solutions for the GI market. The role takes effect from late June this year.
Baxter said:
"I am extremely pleased to be joining Open GI during an exciting, transformational time. My focus will be evolving the Mobius platform and developing modern and flexible digital solutions for the GI industry. I am looking forward to helping shape and drive high-quality, value creating technology propositions for our customers."
Baxter joins Open GI with a wealth of strong software and insurance experience. Recently, he held the role as Group CIO at RM plc. Prior, Baxter held executive level roles at both Arthur J Gallagher and RSA and spent two years building and delivering software for Acturis.
Group CEO, Simon Badley, commented:
"I am delighted to announce this key appointment for the Open GI leadership team. The fact that Giles is joining us is an exciting prospect for both the business and our customers. His experience both within the tech and insurance space will add extensive value to our technology proposition and he will play a key role in helping Open GI move forward and realise its strategic goals. The business is embarking on a new wave of transformation – one of which will strengthen our business to benefit the GI industry and our customers."
Notes to Editors:
Open GI is a specialist software company that offers unique and widely used solutions within the insurance industry. As well as developing and selling the software to companies across the UK, we go beyond by providing support and aftercare that stretches into the years and decades. Our teams are experts in understanding our clients' needs, matching them with a bespoke or off-the-shelf solution before implementing and servicing it.
We are part of the Open International Group. We are driven by our people and have over 550 employees across our offices in Worcester, Dublin, London, Winchester, Milton Keynes, Skopje and Krakow.