Open GI ranked 16th in Top 50 UK tech companies' scorecard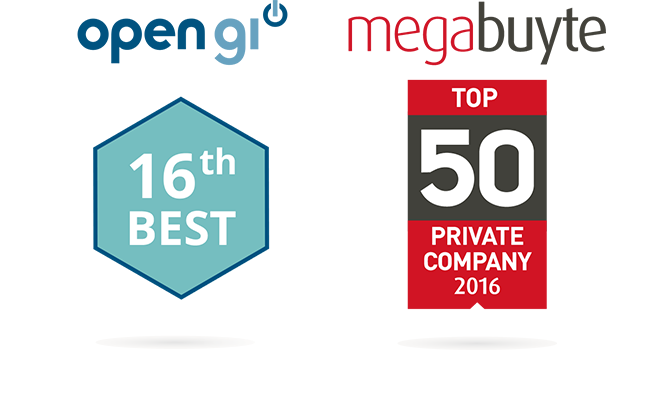 An independent scorecard, measured by technology networking group, Megabuyte, has ranked Open GI as one of the top performing tech companies in the UK.

Open GI has risen to position 16 in the industry scorecard which measures the performance of privately-owned software, IT and telecoms services companies.
The Megabuyte scorecard compares each company against the performance of their peers based on seven key factors looking at areas such as organic growth, profitability and cash conversion. The result is an influential measurement of mid-market and later-stage companies, helping players in the tech industry to benchmark themselves against similar companies.
The Banking and Insurance Software peer group came out as the highest performing group with an average score of 68, a reflection of the sector's competiveness.  Rising to third position in this peer group, Open GI scored well above the average with a score of 78.
Nick Giddings, Propositions Director of Open GI, said:
"The high score in the Banking and Insurance Software peer group is testament to the high performance within our industry. We are proud to be ranked at 3 in this peer group and 16 overall in the Top 50 UK tech companies."
You can read the Megabuyte report here and view the results of the scorecard here.
Notes to Editors:
Open GI is the leading technology partner to general insurance brokers in the UK and Irish markets. Its Core broking platform provides multi-line, multi-channel, multi-brand trading capability complemented by innovative ecommerce and mobile technologies. Open GI is part of the Open International Group alongside sister companies Open GI London and Open GI Ireland.