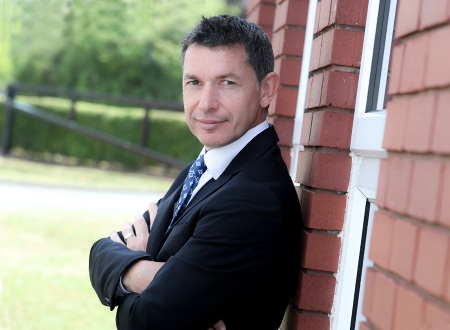 After 11 years as CEO of Open GI, Chris Guillaume is to take a Non-Executive role on the company's Main Board.
Simon Badley has been appointed as CEO and will start in his new role during July 2019.
Badley joins Open GI from Iress where he was UK CEO and previously CEO of private equity backed Avelo, which was acquired by Iress in 2013. Badley joined Avelo from Aviva where he held a number of senior leadership roles across Sales and Marketing and Operations.
Commenting on his appointment Simon Badley said:
"I am delighted to have the opportunity to lead Open GI in this exciting phase as we execute our strategic plans around the new Mobius propositions. The insurance industry is changing rapidly, and I believe Open GI is ideally placed to work in partnership with our highly valued customers to drive technological change and deliver sustainable competitive advantage."
Chris Guillaume commented:
"We have been fortunate to recruit such an experienced CEO as Simon and believe that he will make a significant and immediate impact on the industry. It has been a pleasure seeing Open GI change and grow over the years for the benefit of our customers and staff and I'm convinced Simon will continue that momentum."
Open GI Non-Executive Chairman Tim Robinson said:
"On behalf of the Board I would like to thank Chris for leading the business to the exceptionally strong position we find ourselves in today and for planning an orderly route to our next CEO. Simon is a proven, quality leader who has a wealth of experience to bring to our strategic ambitions as we embark on the next stage of the company's growth."
Ed Shuckburgh from private equity backers Montagu LLP commented:
"Our business is in great shape to continue leading the technological wave of digital, data and real-time platforms that are emerging in the insurance industry in the UK and Ireland. Chris and the Board have carefully managed this succession planning to ensure a smooth transition for the mutual benefit of our customers and staff. We look forward to working with Simon and our talented Executive Team over the coming period."
Notes to Editors:
Open GI is one of the leading technology partners to the General Insurance industry. Open GI provides a range of configurable insurance software to insurance brokers, underwriting agencies, insurers and MGAs in the UK and Ireland.
Its digital insurance solutions, which includes Mobius and Core, provide multi-line, multi-channel, multi-brand trading capability complemented by innovative eCommerce and mobile technologies.
Open GI is part of the Open International Group and has 600 staff across offices in Worcester, Dublin, London, Winchester, Milton Keynes, Skopje and Krakow.