Open GI partners with Global Payments on payment technology solution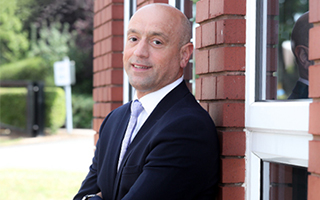 Open GI has announced that it has expanded its payment solutions offering with new partner Global Payments Inc. (NYSE: GPN), a leading worldwide provider of payment technology services.
This partnership creates the opportunity for Open GI to enhance its current payment offerings, bringing a one-stop-shop for payment technology solutions to UK insurance brokers.
Open GI, is the first technology provider to offer this service from Global Payments to the broker market across the UK. Insurance brokers working with Open GI will now have access to all their card payment technology needs, including the option to take payments online, over the phone and face-to-face.
Nick Giddings, Open GI's Chief Marketing Officer, said:
"Our new partnership with Global Payments will provide brokers with a single relationship, delivering everything needed to accept payments under one roof. We are delighted that by working with Global Payments, we can widen our existing payment technology offering to our customers. Whether online, via mobile, over the phone or in person using chip and PIN machines, we now have the potential to help our customers' increase their conversion rates as well as provide an innovative payment experience for users."
Nigel Hyslop, President and Managing Director UK, Global Payments, said:
 "Global Payments is pleased to be working with Open GI to support insurance brokers in the UK with all their payment technology needs. We strive to offer excellent, customer-driven payment innovations and have worked with Open GI to provide their customers with access to a seamless payment solution to help support their businesses now and in the future."
Notes to Editors:
Open GI is one of the leading technology partners to the General Insurance industry. Open GI provides a range of configurable insurance software to insurance brokers, underwriting agencies, insurers and MGAs in the UK and Ireland.
Its broking platform solutions, which includes [Transactor] Version 7 and Core, provides multi-line, multi-channel, multi-brand trading capability complemented by innovative eCommerce and mobile technologies.
Open GI is part of the Open International Group and has 600 staff across offices in Worcester, Dublin, London, Winchester, Milton Keynes, Macedonia and Poland. It works alongside its sister companies Open GI London, Open GI Ireland, TGSL Poland and S4i.