O'Driscoll O'Neil chooses Open GI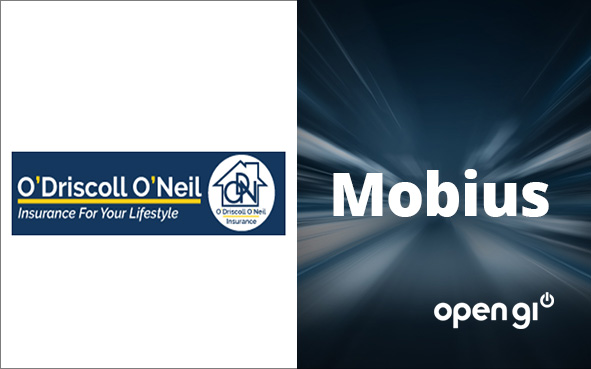 Insurance software provider Open GI confirms another new long-term deal for its newest proposition Mobius with O'Driscoll O'Neil.
The Dublin-based broker, a specialist in commercial, sports and event insurance, has been operating for 25 years in the industry. The move sees the broker leaving its current SSP system for Open GI's Mobius Broking platform and integrated hosted pricing solution, Mobius Rating.
Mobius from Open GI provides applications to all general insurance entities, whether an MGA, Broker or Insurer. It is therefore able to provide solutions to meet all of O'Driscoll O'Neil's requirements as a broker with both open market and speciality scheme needs, and who wants the ability to build and control rating for individual products.
O'Driscoll O'Neil's CEO, Niall O'Driscoll, explained further:
"Having the right solutions and support for our business is very important. We are continuing to grow at a rapid pace and therefore we need a system that can support this. We are delighted to be moving to Mobius and Open GI's new strategic applications. It will give us so much more flexibility and help us to grow further, particularly online and with our niche schemes.

"In turn Mobius Rating, the hosted pricing solution, equips our business with a new capability to truly control, learn from and manage our product rating in real time. We are excited by the advancements that this technology brings to our business and are looking forward to our new partnership with Open GI."
Open GI's Chief Sales Officer, David Kelly, said:
"We are working with a number of customers to equip them with our latest Mobius technology applications. O'Driscoll O'Neil's rapid growth is testament to its success. We are delighted to be chosen as O'Driscoll O'Neil's preferred technology partner and look forward to working with Niall and his team to help them continue to grow their business."
Notes to Editors:
Open GI is one of the leading technology partners to the General Insurance industry. Open GI provides a range of configurable insurance software to insurance brokers, underwriting agencies, insurers and MGAs in the UK and Ireland.
Its digital insurance solutions, which includes Core and Mobius, provides multi-line, multi-channel, multi-brand trading capability complemented by innovative ecommerce and mobile technologies.
Open GI is part of the Open International Group and has 600 staff across offices in Worcester, Dublin, London, Winchester, Milton Keynes, Skopje and Krakow.