Open GI announce new deal with O'Donovan Insurances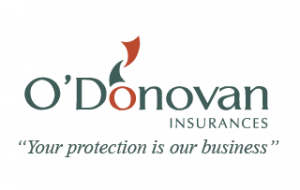 We are very pleased to announce that Killaloe-based broker, O'Donovan Insurances, have confirmed a new three-year partnership with Open GI. 
O'Donovan Insurance are a family-owned brokerage with a reputation for unrivalled customer service. As previous Relay users, it was decided that a robust and scalable solution was key to their growth, in addition to having absolute certainty over the financials of the business.
Open GI will supply O'Donovan Insurances with its Core Back-Office as well as a range of further functionality to improve working processes and maximise trading. A fully PCI DSS compliant debit/credit card processing package will be installed, saving time and improving the overall user experience by allowing staff to process card payments from the policy account.
Like many brokers trading in the SME space, most of its commercial risk data was stored in a series of static and manual documentation, that required manual updating, and was marketed at renewal. The introduction of Open GI's Commercial risk capture software allows for a uniformed approach to trading commercial risks with insurers and presenting the results to clients. This not only helps the business save time and effort processing risks, but also ensures that its corporate brand identity is presented uniformly to the market.
O'Donovan Insurances Managing Partner, Sheamus O'Donovan said:
"We are delighted to extend our agreement with Open GI and more importantly, we are quickly seeing the results on our bottom line."
For more information about Open GI:
Helen AndrewsGroup Head of Marketing & PRE: helen.andrews@www.opengi.ie
Notes to Editors:
Open GI is the leading technology partner to general insurance brokers in the UK and Irish markets. Its Core broking platform provides multi-line, multi-channel, multi-brand trading capability complemented by innovative ecommerce and mobile technologies. Open GI is part of the Open International Group alongside sister companies PowerPlace, Open GI London and Open GI Ireland.