Open GI equips brokers with new, customised online journey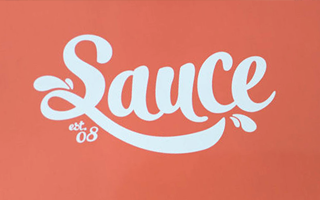 Open GI have today confirmed a new partnership with insurance web specialists, Made by Sauce. The collaboration between the two companies will provide Open GI brokers the flexibility to personalise their own online trading presence whilst retaining integration with their back-office system.
Fresh! Insurance Group are one of the first brokers to benefit and with the help of the technology duo, Open GI and Made by Sauce, Fresh! launched a new online journey for their Autosaint brand in November 2016.
Chief Innovation and Technology Officer, Steve Potter at Fresh! Insurance Group, explained:
"We were looking to further our online telematics proposition. However, we wanted to tailor the question-sets to ensure that our clients would benefit from competitive pricing. We also needed a solution that would give the Fresh! Group greater flexibility and essentially help us stand out from the crowd.

"Working with both Open GI and Made by Sauce, we created a journey that would work for our target market and business objectives. It provides Fresh! with the best of both worlds, we are able to have a responsive, customisable web journey with all of the latest technology practices and also plug this into our Open GI broking platform and aggregator solutions."
Due to the success of this partnership, Fresh! have implemented a new online journey across their other motor, commercial vehicle and home brands.
Open GI's Sales Director, Simon Hughes, commented:
"Ensuring our brokers benefit from the flexibility of our technology solutions, is really important to us at Open GI. Fresh! have identified that they need to adapt the standard online trading journey to meet the needs of their prospective clients and I am pleased we, along with Made by Sauce, have been able to assist."
Mark Faraday, Director and Founder of Made by Sauce, further added:
"The team at Made by Sauce are really excited by this partnership with Open GI.  We feel it is a testament to the work we have achieved and it will allow us to strengthen our knowledge further in this arena.  Just like Open GI, we always look to deliver best of class to our customers and the work we have completed together for Fresh! hopefully demonstrates this."
Notes to Editors:
Open GI is the leading technology partner to general insurance brokers in the UK and Irish markets. Its Core broking platform provides multi-line, multi-channel, multi-brand trading capability complemented by innovative ecommerce and mobile technologies. Open GI is part of the Open International Group alongside sister companies Open GI London and Open GI Ireland.