New technology partnerships with three Top 50 UK personal lines brokers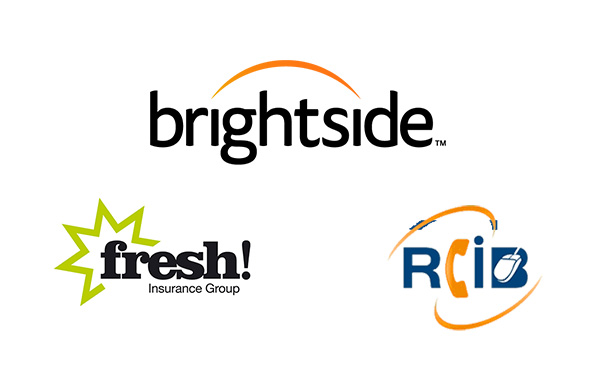 Open GI has confirmed new partnerships with three of the Top 50 UK personal lines brokers.* The deals will see the brokers equipped with Open GI's enhanced technology stack.
Top 20 Personal Lines Broker* and winner of 2017 UK Broker Awards and BIA, Personal Lines Broker of the Year, Fresh! Insurance Group has confirmed a new long term deal.
Fresh's Chief Executive Officer, Lisa Powis, said:
"Our business strategy relies heavily on robust, innovative and secure technology systems. Working with Open GI means that we can future proof the technology we use within our business as the insurance industry landscape continues to change rapidly. This will also support our strategic plan as we grow profitability of the business moving forward."
Right Choice Insurance Services have also signed a new long-term deal with Open GI to utilise its new technology deployment. Right Choice's Founder and Managing Director, Mike Joseph, explained:
"This year Right Choice's growth has outstripped the market and we wanted to work with Open GI as we look to continue this trend. Their expertise and agile solutions provide Right Choice with the ability to deliver quality customer service and support our Insurer partners. With the roadmap in place from Open GI we are confident we will be able to continue the growth we have planned for which will see us add at least 100 new employees to our business."
Brightside Group is the third significant broker that has recently selected Open GI as its technology partner. The new deal will provide the infrastructure and technology to support its plans as it looks to strengthen its footprint in both commercial lines and niche markets. Brightside's Chief Executive Officer, Mark Cliff, explained further:
"We want to enhance our niche strategy and broaden our customer base, investing in the right technology with the right technology partner to enable us to do this is crucial. Open GI's reach in terms of commercial, niche business and trading capability across all channels will help us achieve our goals of improved speed to market and best in class customer service. We are looking forward to our new working partnership with them."
Open GI Group Chief Executive Officer, Chris Guillaume, said:
"We are delighted to confirm these three key partnerships with such influential and progressive brokers. We now provide technology solutions to 17 of the Top 20 Brokers as detailed in the Insurance Age Top 50 Personal Lines Brokers 2017 supplement.

"As the largest software house in our market, the continued level of investment we are making in our technological proposition can only help to give our customers the edge they need in an increasingly competitive general insurance environment."
*Insurance Age: Top 50 Personal Lines Brokers, 2017
Notes to Editors:
Open GI is one of the leading technology partners to the General Insurance industry. Open GI provides a range of configurable insurance software to insurance brokers, underwriting agencies, insurers and MGAs in the UK and Ireland.
Its broking platform solutions, which includes [Transactor] Version 7 and Core, provides multi-line, multi-channel, multi-brand trading capability complemented by innovative eCommerce and mobile technologies.
Open GI has 600 staff across offices in Worcester, Dublin, London, Winchester, Milton Keynes, Macedonia and Poland.