Open GI acquires TGSL Group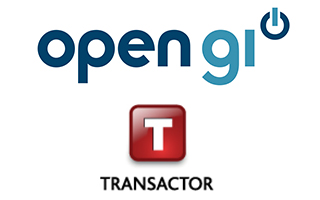 Open GI today announces that it has made a significant strategic acquisition of Transactor Global Solutions Ltd., (TGSL Group) valued at £40m.  
TGSL Group, established in 2003, offers one of the most advanced and innovative Policy Administration and Rating platforms in the UK General Insurance market. The acquisition is part of Open GI's ongoing investment to provide its customers with cutting-edge, market leading solutions.
Commenting on the deal, Open GI's Group CEO, Chris Guillaume said:
"Ray and his team have done a fantastic job since founding TGSL Group and I am delighted that they will now join our enlarged group.

"Open GI continually strives to develop smarter solutions for ratings, policy administration and digital eCommerce for our customers. The combination of Open GI with TGSL will significantly advance that goal and present something truly new to the market.

"With the acquisition of Powerplace in 2013 and now TGSL, we are demonstrating our strong commitment to expanding and deepening our investment in technology and supporting the evolving landscape of the General Insurance market. We are really excited about this acquisition and the future ahead."
TGSL Group's CEO, Ray Vincent further added:
"I am extremely proud to have built TGSL Group to the business it is today. I believe that timing for this deal is right and Open GI represents the perfect long-term home for TGSL.

"I am certain that Chris and the team will take the combined business to even greater heights and the customers, staff and insurance market overall will gain from this strategic acquisition."
Once the acquisition completes it will see employees at TGSL, across its UK offices and locations in Poland and Macedonia, become part of the Open GI Group.
The acquisition will complete following customary regulatory approvals.
Notes to Editors:
Open GI is one of the leading technology partners to general insurance brokers in the UK and Irish markets. Its Core broking platform provides multi-line, multi-channel, multi-brand trading capability complemented by innovative eCommerce and mobile technologies. 
Transactor Global Solutions Ltd., (TGSL) is one of the top insurance software houses in the UK providing configurable insurance software to a range of insurance brokers, underwriting agencies, insurers and MGAs.
Transactor includes a range of front and back office software for any class of business and is unique in the level of flexibility it provides. Front-end applications interact with back office databases reducing business costs and increasing productivity. Transactor software uses Microsoft .Net architecture making it familiar and easy to use plus systems are readily scalable, supporting multiple branches, channels, brands, affinities, languages, and currencies.
Since inception in 2003, TGSL has supported an organic growth model delivering compound annual growth of approximately 25%. It currently has over 200 staff across offices in Winchester, Milton Keynes, Macedonia and Poland.
TGSL clients include Adrian Flux, the UK's largest specialist motor insurance provider; Caravan Guard, specialist scheme broker; Cornish Mutual Assurance, personal, business, home and farm insurance specialists; UK General Insurance Group, the UK's largest specialist Managing General Agency; Ryan Direct Group, one of the largest insurance services providers in the UK; AJ Gallagher Insurance Services, a leading UK independent insurance broker and employee benefits consultant; and PetPlan USA, specialist pet insurer.
www.transactorgsl.com / Twitter: @TransactorGSLtd