Simon Badley: Battling for hearts and minds at Open GI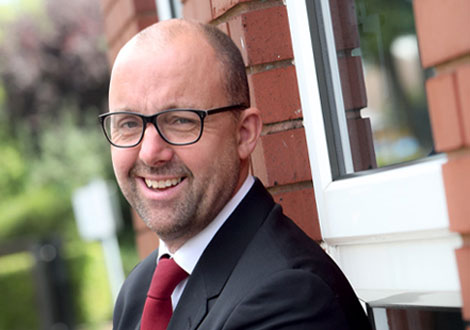 Great customer relationships will be central to the software firm's success, says new boss Simon Badley as he talks to Saxon East from Insurance Times.
It's not hard to see why private equity investors like Simon Badley. He led financial services technology firm Avelo to sale at an impressive 15 times multiple earnings.
If he can replicate some of that success at Open GI, backed by Montagu Private Equity, it will be a job well done.
In his first interview with Insurance Times since taking over from Chris Guillaume as group chief executive, Badley says that above all winning the hearts and minds of customers will be central to Open GI's success.
Moving through the industry
First, a bit about Badley's background. He will be a familiar face to many at Aviva. He spent 19 years with Norwich Union, which rebranded into Aviva, eventually running life intermediary with nearly 2,500 people in the division.
Badley says:
"I loved it there but I came to the conclusion that corporate life had come to an end. So nine years ago I jumped across into private equity, to run a private equity-owned business called Avelo. The basic strategy of the business was to own the adviser desktop in life and pensions and mortgage. For independent financial advisors, wealth managers and mortgage brokers, we wanted to be the technology of choice."
While Badley was chief executive, Avelo was sold for £210m to Australian technology firm lress in 2014. Badley says that Avelo's qualities are similar to Open GI's – good technology, strong client relationships and staff having excellent knowledge of the product. Both have financial services intermediaries as customers.
"We very quickly worked out that technology consumption is about partnership.The old days of being a software supplier where you get in, deliver some not-up-to scratch kit and cut and run, are gone.

"You have to be more at the strategic enterprise end, where you build strong partnerships," Badley says.

"We were very good at working out who were going to be the winners and losers in the market and at forming strong strategic relationships with manufacturers and with distribution. We were able to win big, big deals, particularly in distribution where there was consolidation."
So, what has his impression of UK general insurance been so far?
"I have been extremely impressed with a number of things. I didn't know the general insurance market. I did not know the individuals in it. I only looked over the fence when I was in Aviva.

"I've met some very commercial, smart people in GI distribution and manufacturing. I have been very impressed with the way people see the future and the strategies so the market and the opportunities that it presents are huge."
Importance of partnerships
Although winning new business is vital, Badley says that first and foremost, Open GI must offer outstanding partnerships to current loyal customers.
One of Open GI's strongest points is reliability. In a world of outages, business interruptions, hacks and cyber woes, software security is top of the list in customer priority.
Another big customer demand is that technology should be flexible, allowing for the creation of bespoke products and services to clients – preferably at a viable cost.
This is where Mobius will come into play. Badley says it will be a big factor in impressing customers across MGAs, brokers and insurers.
Mobius' features include cloud-based policy administration accessible via desktop or tablet. It has a rating hub, again accessible via tablet or desktop, allowing cloud-based insurance products to be distributed across multiple broker sites.
It also has Mobius Claims, allowing full management of the claims lifecycle.
"Mobius will enable our customers to have a much more agile, flexible, dynamic software. Instead of the software solution dictating how they should run their businesses, the software enables them to grow," Badley says.
There is clearly much to look forward to, and if Badley keeps true to his promises, then everyone will be a winner.
Notes to Editors:
Open GI is one of the leading technology partners to the General Insurance industry. Open GI provides a range of configurable insurance software to insurance brokers, underwriting agencies, insurers and MGAs in the UK and Ireland.
Its digital insurance solutions, which includes Mobius and Core, provide multi-line, multi-channel, multi-brand trading capability complemented by innovative eCommerce and mobile technologies.
Open GI is part of the Open International Group and has 600 staff across offices in Worcester, Dublin, London, Winchester, Milton Keynes, Skopje and Krakow.