Simon Badley interview with Insurance Business magazine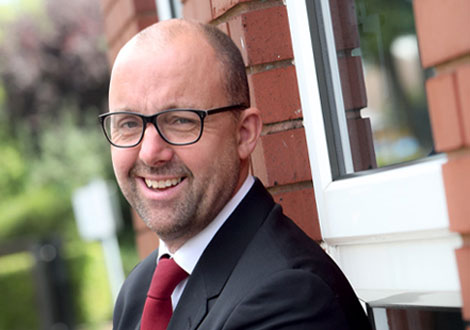 Simon Badley, Group CEO, chatted to Insurance Business magazine's Mia Wallace earlier this month about our new brand refresh.
Mia: Hi Simon, can you walk me through the brand evolution journey of Open GI to date?
Simon: Conversations around our brand started to emerge in late 2019.  We wanted to explore more about what Open GI meant to others in the market and how our customers and employees felt about it.  We also wanted to know whether we needed to change our name given the changes in our leadership.
To answer these questions, we embarked on a brand audit, which lasted 12 weeks. During that time, we conducted both primary and secondary research to help us learn more. Through our primary research we engaged with both our employees and customers to gauge their viewpoints and the feedback was extremely insightful!
Quite quickly into the process, we learned our brand name – Open GI – holds a lot of loyalty and credibility. It became evident to us that we didn't need to rebrand, just refresh, and modernise. Following the completion of our audit in July 2019, through a series of consultations, we trialled a variety of new brand designs. The analysis from this trial guided us to select a brand favoured by both our employees and customers.
Since the summer, the team has been embedding the brand internally in advance of launching it to market at the beginning of November 2020.

Mia: Can you tell me a little about how this redesign first came about, and how these changes were decided upon?
Simon: In today's market, brand experience is extremely important. How we, as consumers, interact with well-known brands everyday affects whether we purchase a commodity or not. Brand experience and brand loyalty are at the heart of all businesses. For Open GI, our brand promise is central to everything we do here for our customers.
Over the last 12-18 months we have been working on several initiatives aimed at facilitating transformational change at Open GI. Changing our brand is another major milestone in this journey. Our decision to refresh as opposed to rebrand is underpinned by our strong ambition to retain all the good elements of our history but also acknowledge that the future for Open GI requires a change in product leadership.  Our focus is on delivering client and engineering excellence.

Mia: Looking into this (fantastic) brand refresh I noted this quote. "When we asked our customers about the Open GI brand, they said it looked more like an insurance company rather than a software company." Can you elaborate on what customers meant by "looked like an insurance company?"
Simon: We had a lot of anecdotal quotes from our customers after our brand surveys – but this quote did catch our attention.
We hadn't looked at our brand design from this perspective before, so we looked at how our logo compared against other software companies (both in and outside of the GI market) and other insurance companies. Our future ambition for our logo was for it to represent a SaaS-based company – but when we did this analysis our logo didn't say this.
Our customers also explained that when it came to selecting a tech partner, they wanted that partner to look modern and vibrant. When we compared this commentary with our now old brand designs – we knew we had an opportunity to change and align ourselves closer to what the customer wanted.

Mia: What will the key steps of launching this rebrand to the wider market entail?
Simon: Embedding our new, refreshed brand internally has been an initial priority for us. Throughout the whole of this project, we have been open (both internally and externally) to explain this is a brand journey – not an overnight refresh. It is important to us that we do not lose the good elements of our heritage; so, we will continue to embed our brand over the next 12-18 months keeping our clients and employees up to date along the way.

Mia: This is very early in the brand refresh, but what response has the campaign had so far?
Simon: The initial response has been extremely positive, heart-warming in fact. We are thrilled with how the new brand for Open GI now looks. The brand journey has been insightful to date, and we have learnt so much about brand. And as the saying goes, knowledge is power!
Notes to Editors:
Open GI is a specialist software company that offers unique and widely used solutions within the insurance industry. As well as developing and selling the software to companies across the UK, we go beyond by providing support and aftercare that stretches into the years and decades. Our teams are experts in understanding our clients' needs, matching them with a bespoke or off-the-shelf solution before implementing and servicing it.
We are part of the Open International Group. We are driven by our people and have over 550 employees across our offices in Worcester, Dublin, London, Winchester, Milton Keynes, Skopje and Krakow.